12/03/2008
It is LATE news in fact. But I would like to let you know.
1. Meizu publish its M8 Cell Phone in new edition.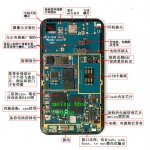 Here is the only picture offered abrove.
2.HiChina offers us a good chance to get own domain in the public.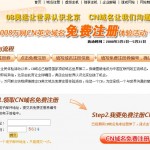 All of them are absolute FREE. I have registered one CN domain successfully(dch-studio.cn)!
Harry up, do not miss this chance to have your own name on the Internet.
Join in the : 访问万网CN域名免费注册体验活动