06/10/2007
Today is 6th,Oct,2007–the last two days for the National Day. I easily remembered that the last National Day. I was in Grade One in the BJUT. It was enjoyable and exciting. Time flies,I cannot imagine what it would be happen next year. Maybe I stayed on the Australia.
The National Day was quite busy for me. In the first few days,I tried to take exercises near my home even if it is not enough. I went to the park and got fresh air.
In the Oct,4th, I went to the Zhongguancun and helped my teacher to buy a new computer. I bought a wireless mouse called "Logitech LX5". But I think that it did not meet my requirement. The receiver is so big that it is not convenient for laptop using.
I bought a 3G Laptop Connect Card which was manufactured by Sierra Corp. The model number is Aircard 875. It is fantastic and global compatibility. It supports many protocols. Such as GPRS,EDGE,UMTS and HSDPA which is so-called 3.5G.
I got a introduction for the protocols in the help file.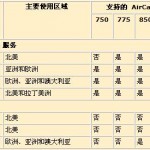 I finished the update for my website. I upgraded the WordPress into version 2.3. It is very easy. I got new functions from new version.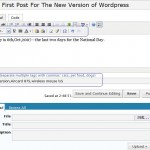 I also updated the statistics for my website. The latest version for the Phpstat is 2.0. The interface of new edition is more professional and friendly.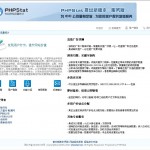 OK,let me summarize the wonderful expression from China Radio International.
1.Closing ceremony(闭幕式)
2.let someone down(让…失望)